We envision an improved quality of life for Barberton residents, now and forever.
Five New Funds in 2022
In 2022, we established five new funds. Learn more about each new fund:
Magics Ready to Learn Pass-Thru Fund
Established by Paula Kallio and Kathy Maybin on September 30, 2022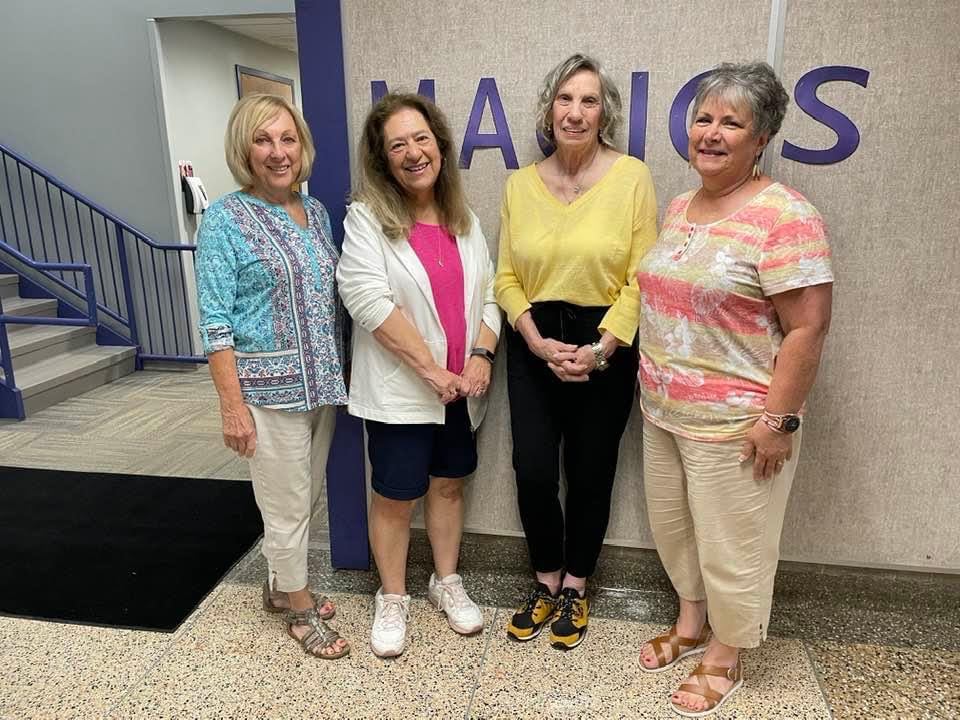 Kathy Harnden, Kathy Maybin, Paula Kallio and Mary Lou Woodford.
The Magics Ready to Learn Fund grew out of an initiative by six women: Kathy Harnden, Kim Liddle, Bethany McKenney, Mary Lou Woodford and Tayler Thompson, to help provide school supplies to Barberton students. In the summer of 2022, their campaign "We are All Magics" successfully raised $30,000 to supply 1500 students in K-5th grade with their complete back to school supply list. Paula and Kathy established the fund after the success of the campaign to grow their efforts in 2023 and beyond.
Ben Curtis Family Foundation Birdie-Bag Pass-Thru Fund
Established by Candace Curtis on October 18, 2022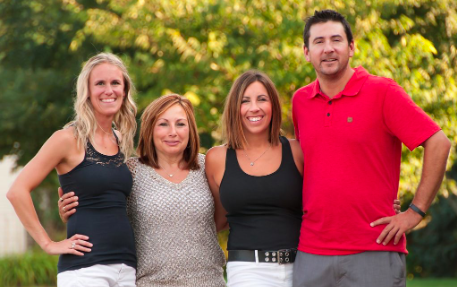 Sara Beatty, Diane Beatty, Candace Curtis and Ben Curtis
In 2013, Ben and Candace Curtis started the Ben Curtis Family Foundation after seeing a special on TV about food insecurity and learning about the growing problem in their hometown of Kent, Ohio. The Ben Curtis Family Foundation believes it takes a village to end childhood hunger, and leads with this philosophy in communities beyond Kent to 11 other school districts in Northeast Ohio, including Barberton.
For the past five years, the Ben Curtis Family Foundation has been working closely with the Barberton City School District to make sure any child who needs a meal over a long weekend receives one. Each Birdie Bag contains four meals, six snacks and a travel size toiletry kit. Barberton receives between 1500-1600 bags each month during the school year as well as bags during the summer.
In 2022, the Curtis Foundation decided to partner with Barberton Community Foundation to establish a pass-through fund held at the Foundation to make donating to local Birdie Bags easier.
Of the new partnership Candace Curtis said, "Childhood food insecurity is a growing problem here in our community. When children aren't in school, they don't always know where their next meal is going to come from. We are thankful for the support of the Barberton Community Foundation, the Barberton School district and the entire Barberton Community for their support of our program."
Walt Ritzman Scholarship Fund
Established by Donna Keim on November 9, 2022
Donna Keim and her son, Mike Keim, established the Walt Ritzman Sholarship Fund on November 9, 2022. Donna and Walt ran the Barberton Health Clinic together for more than 20 years.
Donna says that one of Walt's greatest passions was working at the Barberton Community Health Clinic to help the underprivileged and uninsured in Barberton. Walt had established an endowed fund at the Foundation to benefit the clinic in 2001. But when the clinic closed, the purpose of the Health Clinic's fund needed to change. Donna decided to convert the fund into a scholarship to celebrate Walt's legacy.
Mike explained, "Walt believed that we needed more pharmacists. The Foundation will use the fund to further the educational goals of any Barberton resident who wishes to become a pharmacist and attend Walt's alma mater of Ohio Northern University or attend The Ohio State University."
Donna still remembers Walt's passion for helping those in need. "He always believed in helping the underserved," she said. "He gave, that is what he did."
Walt Ritzman passed away on November 1, 2011. His legacy in Barberton includes running and growing the Ritzman Pharmacy chain, serving as a trustee at Barberton Citizens Hospital and then serving as an inaugural board member of Barberton Community Foundation. He also sponsored school sports teams and volunteered during the Mum Festival.
Magic City Kiwanis/Esther Ryan Shoe Endowment Fund
Established in 2022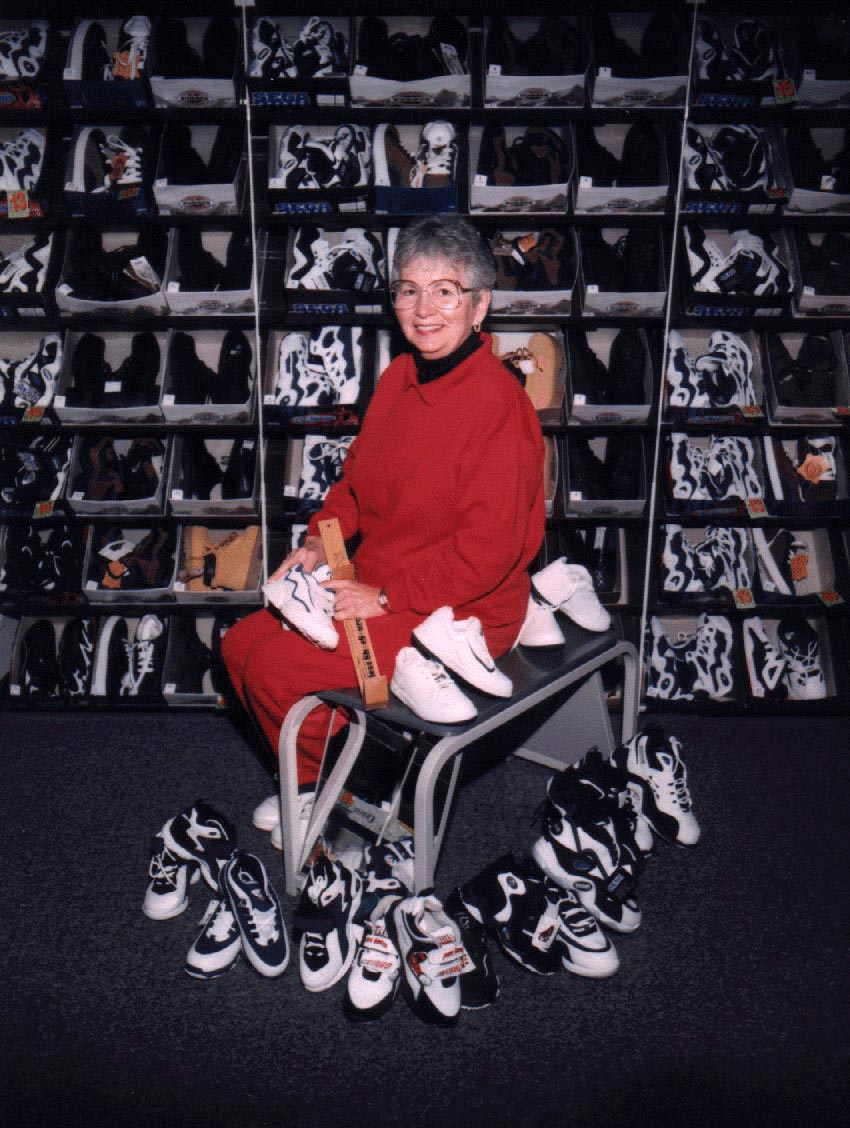 For many years, there were two Esther Ryan Shoe Funds. Esther originally established a partnership with the Magic City Kiwanis in the 1980s, then in 2000, Barberton Community Foundation honored her with a Lifetime Achievement award and created a second fund at the Foundation. Since that time, both funds have worked together to support Esther's mission to provide shoes to Barberton students. In 2022, the funds merged to create a new fund: the Magic City Kiwanis/Esther Ryan Shoe Endowment Fund. 
Bob Guilda, a longtime Magic City Kiwanis member, remembers when Esther began collecting for her fund. "She started by giving away shoes from the trunk of her car," he said. "Then she got the bars and churches involved in donating. She was persistent, but she was also incredibly compassionate."
As the Kiwanis fund grew through donations and the popular spaghetti dinner fundraiser, Bob Guilda and Mike Dalessandro have been quietly handling the financials behind the scenes for over 30 years. "We did the banking part of it," said Mike. "But it is a lot of work, and we're not getting any younger."
Magic City Kiwanis decided to combine their fund with the Foundation's fund to ensure the Esther Ryan Shoe Fund continues. "That's really what the Foundation is made for," said Mike. "We are thinking about the long-term. We want this fund to continue to build and to make sure kids always have shoes."
In addition to combining the funds, the mission statement of what the fund can be used for has been broadened beyond shoes to include other necessary apparel. Currently, the fund covers the purchase of more than 500 pairs of shoes for Barberton students each year. Dee Parsons and Jason Ondrus at Barberton City Schools coordinate shoe fittings in August and purchase shoes from Skechers.
Fun fact: In 1990, Esther Ryan was named as a "Daily Point of Light" by the George H.W. Bush Foundation, which celebrates the power of the individual to spark change and improve the world.
Myers Family Endowed Scholarship
Established April 2022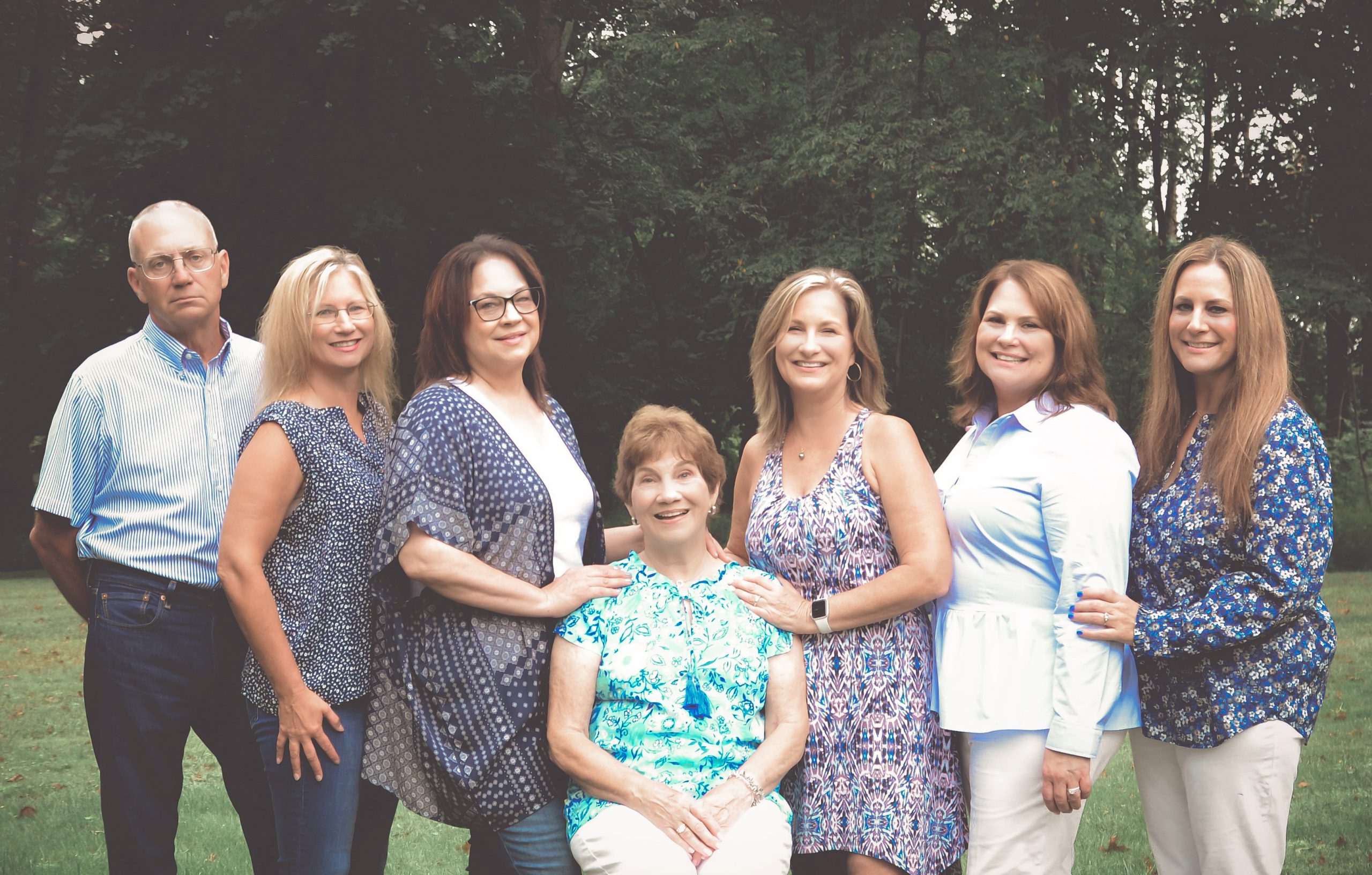 Michael Myers, Melanie Williams, Becky Fields, Peg Myers, Kelly Winer, Stacy Morisoli, and Tracy Nahas.
The Myers Family Scholarship was established in 2019 in partnership with the Barberton High School Guidance Department. Then in April 2022, the Myers Family Endowed Scholarship was created through the Barberton Community Foundation. The scholarship supports a Barberton High School graduate attending The Ohio State University.
Kelly Myers Winer, a current resident of Jacksonville, Florida, explained that there are two themes behind the Myers Family Scholarship: pride in community, and pride in education. "The Myers family has been in Barberton for four generations," Kelly said. "Grandma graduated from Barberton High School in 1931 and one of her great grandchildren will graduate in 2024."
Kelly says her parents, Dick and Peg (Gangle) Myers, instilled in their children the importance of an education, and also a love for all things Ohio State. "My dad was really the driving force behind our family's love of Ohio State," Kelly said. "He loved Ohio State football. I remember sitting with my dad and watching the games, and I realized that coach Woody Hayes had the same glasses that my grandpa did."
Dick Myers never went to college, so he was determined to make sure his children went. "It's not if you go to college, but when you go to college," Kelly recalls. "The caveat was that you had to pay for it yourself!"
The Myers family wants to make sure that the values of community and education continue in perpetuity, and they are now in a position to "pay it forward," the theme of Woody Hayes commencement address at Ohio State in May, 1986. Recognizing that the cost of tuition has increased, they decided to create a scholarship to help future students on their way from Barberton to Columbus.
Speaking on behalf of her family, Kelly said, "We often can't "pay back" our parents or our teachers for all that they have done for us, but we can "pay it forward" to the next generation – to our families, our schools, and our communities. So, we decided to offer a scholarship to help a Barberton High School student attending The Ohio State University.
"One thing we love about Barberton is that so many of us are two degrees of separation from each other. We have a history together. We have deep Barberton roots. Our family would love to help a student grow those Purple Pride roots into a scarlet and gray buckeye for life. Go Bucks!"
Check out all of the funds that we manage!