We envision an improved quality of life for Barberton residents, now and forever.
Welcome Grant Partners
The Foundation is excited to work with you to benefit the citizens of Barberton.
As a public charity, we support the Barberton City Schools and the City of Barberton. Our code of regulations also allows us to make awards to nonprofit 501(c)(3) organizations. Requests from these organizations are reviewed three times a year through our three focus areas: education and workforce & economic development; arts and community; and health and wellness. Funding for these individual requests is generally $15,000 or less.
All grant applications are first submitted to Carrie Herman, director of community impact, who works with the grants committee for first consideration, they are then reviewed by the executive committee and receive final approval during the full meeting of the Board of Directors.
Who We Fund
Tax exempt, nonprofit organizations in support of the purpose of the Foundation and benefitting the residents of Barberton
City of Barberton
Barberton City Schools
Please note:
Any grant submitted by a third party for the benefit of Barberton City Schools and its students must first be submitted to the Superintendent for review and approval.
What We Don't Fund
Projects that do not exclusively benefit the citizens of Barberton 
On-going operating expenses, including salaries
Debt-reductions, deficits or previous obligations
Annual fundraising drives or fundraising activities/events
Political projects, sabbatical leaves or scholarly research
Venture capital for competitive profit-making activities
Religious organizations for religious purposes
Endowments housed at institutions other than Barberton Community Foundation
Barberton Community Foundation Grant Application Process
*NEW*
Barberton Community Foundation is using a new system through AkoyaGO called GOapply to accept all grant and scholarship applications. All grant partners must submit your LOI and grant application through GOapply.
Grant partners should register as "Organization." Do not choose "Individual." You'll need your EIN number to look up your organization, or search manually. 
For help navigating GOapply, download this user guide or call us at 330-745-5995.
Letter of Inquiry
If your nonprofit is considering submitting a grant to Barberton Community Foundation or Tuscora Park Health and Wellness Foundation, we ask that you first submit a Letter of Inquiry (LOI) outlining your project. LOIs are due 3 weeks prior to the grant deadline, but we hope you'll submit one as soon as you consider making an application for a project.
Your brief narrative should include:
a concise description of the program or project, including why it is needed
amount requested and how the funds will be used
who you will serve and how many people
time frame (begin and end dates)
We will call you to discuss your project within a week of receiving your letter of inquiry. Based on conversations around the letter of inquiry, applicants may be invited to submit an application in GOapply.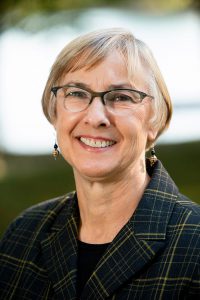 Contact Carrie Herman, Director of Community Impact, with any questions about the grants process. Call 330-745-5995 or email gro.fcnotrebrab@namrehc
Barberton Community Foundation
460 W. Paige Ave.
Barberton, OH 44203
Focus Areas and Deadlines
Barberton Community Foundation accepts large grants three times per year with specific focus areas: Education, Workforce and Economic Development; Arts and Community; and Health and Wellness. If you are unsure to which area your project might apply, or if it fits more than one topic, give us a call!
3 Grant Cycles
February 1 – Education and Workforce & Economic Development
June 1 – Health and Wellness
October 1 – Arts and Community
Note: if a grant deadline falls on a weekend then applications are due the following Monday. 
Small and Specialized Grants
Small Grants
Sometimes the smallest programs make the biggest impact. Grant requests of $2,000 or less can be submitted any time. They are reviewed by Foundation staff and presented to the Board Chair for final review and approval.
To apply for a small grant, use our GOapply platform.

>Login or register your account.
Applicants will be asked to submit an LOI prior to being invited to submit a grant application. Small grants are categorized as $2,000 or less. The GOapply grant app logic is responsive to the requested amount. Applicants seeking to submit small grants should note that if the grant request is more than $2,000 the applicant will not see questions for a small grant.
Specialized Grants
Barberton Community Foundation holds several funds with specific focus areas and requirements. If you are interested in applying to one of these funds, please contact Carrie Herman, Director of Community Impact. There is no deadline to apply.