We envision an improved quality of life for Barberton residents, now and forever.
About Our Scholarship Process
Barberton Community Foundation's scholarship program was implemented in 1997 to assist Barberton High School graduates reach their educational goals.
Our scholarships are as unique as our students. Some advance a student's educations in a specific area of study, like teaching, nursing or engineering. We have scholarships for first-generation students, academic scholarships and scholarships focused through funds, like the White Rabbit Galleries Scholarship for a student artist.
Students are required to be a resident of Barberton. All scholarship funds are sent directly to the institution – not to the student.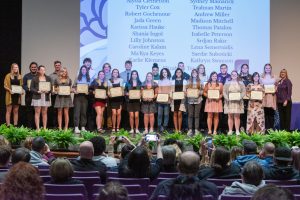 How to Apply for a Scholarship
The Barberton High School application period closed March 13.
Barberton Community Foundation is using a new system through AkoyaGO called GOapply to accept all grant and scholarship applications. All students should complete their applications through GOapply.
First steps: register your account.
Scholarship applicants should register as an individual. 
For help navigating GOapply, download this user guide or call us at

330-745-5995.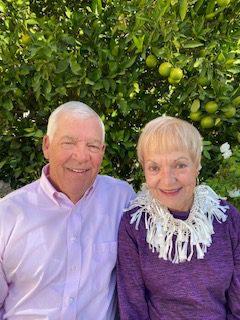 Janet & John Rehman Scholarship for College Seniors
Career eductators with a vision, Janet and John Rehman established their scholarship to support college and university students pursuing a helping profession in their fourth year of study. Read more about their fund.
What Scholarships does Barberton Community Foundation offer?
We offer many different types of scholarships. Some are held as funds with specific requirements, while others are more general.
The Foundation's Cum Laude Scholarships, and specific fund scholarships are part of this common application process.
A few of our fund scholarships, like the Leach Sr. Memorial Scholarship and the Mike and Bea Tehi Scholarship are available to both BHS students and Barberton student residents who are not attending Barberton High School.
The Foundation's Student Resident Scholarship, Adult Back to School Scholarship, Magic Scholarship for Teachers and TPHWF Nursing Scholarship each have their own requirements and application forms.
If you have questions about a specific scholarship application, a scholarship you received, or how it will be applied to your bursar account at your university or college, please give us a call and we will be happy to assist you. Contact us at 330-745-5995 or email Carrie Herman at gro.fcnotrebrab@namrehc.
How do I claim my scholarship?
Although many of our scholarships list very similar processes for claiming the scholarship, it is best to refer to the scholarship award letter or the scholarship description for details about claiming your specific scholarship. Many scholarships require items and documentation to be sent to the Foundation before a scholarship payment can be made. Contact us with questions.
Special Recognition Scholarships
ACT Achiever Scholarship
This scholarship is given to three Barberton High School students who are not awarded a Foundation Cum Laude Scholarship, but achieved a score of 21 or higher on the ACT. This award is competitive, with past attendance records, declared college intent, and Pell Grant eligibility considered. The ACT Achiever Scholarship is renewable for an additional three years. Students apply for this scholarship through the BHS Local Scholarships Application.
Cum Laude Scholarships
Barberton Community Foundation's Cum Laude Scholarship series is one of our largest scholarships. The top 25 students are awarded this scholarship based on their academic achievement using Barberton High School's GPA rating system. This scholarship is unique because it is renewable for three years and increases as the student progresses through their degree.
First Generation Scholarship
The First Generation Scholarship provides awards of up to $1000 to selected first generation college students. A first generation student is defined as being the first in the family, either biological, custodial or guardian, to receive a bachelor's degree. To be eligible for this award, students must apply through the Barberton High School Local Scholarships Application provided by the guidance office, received a 21 or higher on the ACT, and can be awarded in addition to one of the Barberton Community Foundation Scholarships.
Resident Scholarship
Barberton Community Foundation's Resident Scholarship is for Barberton residents who are graduating high school at an institution other than Barberton High School and includes home schooled students. Scholarships are renewable for an additional three years. All students considered for the Resident Scholarship must first meet a four-year Barberton residency requirement and have received a 21 or higher on the ACT. This award is competitive, with financial need, academic achievement, attendance record, well-defined academic goals, written communications skills, and recommendations considered.
Fund Scholarships
Barberton Community Foundation holds 35 scholarships established by individuals with their hearts focused on Barberton students. These scholarships are available through GOapply. The scholarship application period typically opens in January, with award decisions made in March.
For many of our donors, an endowed scholarship is a special way to honor a loved one. If you are interested in starting a scholarship at the Foundation, please give us a call.
Other Scholarship Applications
Barberton Community Foundation partners with Barberton High School for their scholarship application process. Students who are residents of the City of Barberton or attend Barberton High School should use GOapply to complete the 2023 scholarship process. 
Below are Foundation scholarships with specific applications. Please download and complete the application form.