Annual Dinner and Game Changer Award
We envision an improved quality of life for Barberton residents, now and forever.

2023 Annual Dinner
Please join Barberton Community Foundation in congratulating Brian Canale and Common Threads Closet as our 2023 Game Changers. We will celebrate their accomplishments at our Annual Dinner on Thursday, November 2, 2023, from 5:00-9:00 pm at the Galaxy Restaurant. 
Giving to honor our Game Changers

Brian Canale is passionate about feeding our kids. Celebrate Brian's achievements by donating to his selected charity: the Ben Curtis Family Foundation and their Birdie Bag program. Each Birdie Bag contain 6 meals and 4 snacks. They are given to Barberton City Schools students for use on long weekends or when they aren't able to rely on a meal at school.

Common Threads Closet is our 2023 Game Changer organization. Their mission is to provide clothing, shoes and home goods to those in need. They are expanding to provide wrap-around services to Barberton's most at risk individuals, including serving meals on Saturdays. Common Threads Closet serves 2800 families and moves 80,000 items each year.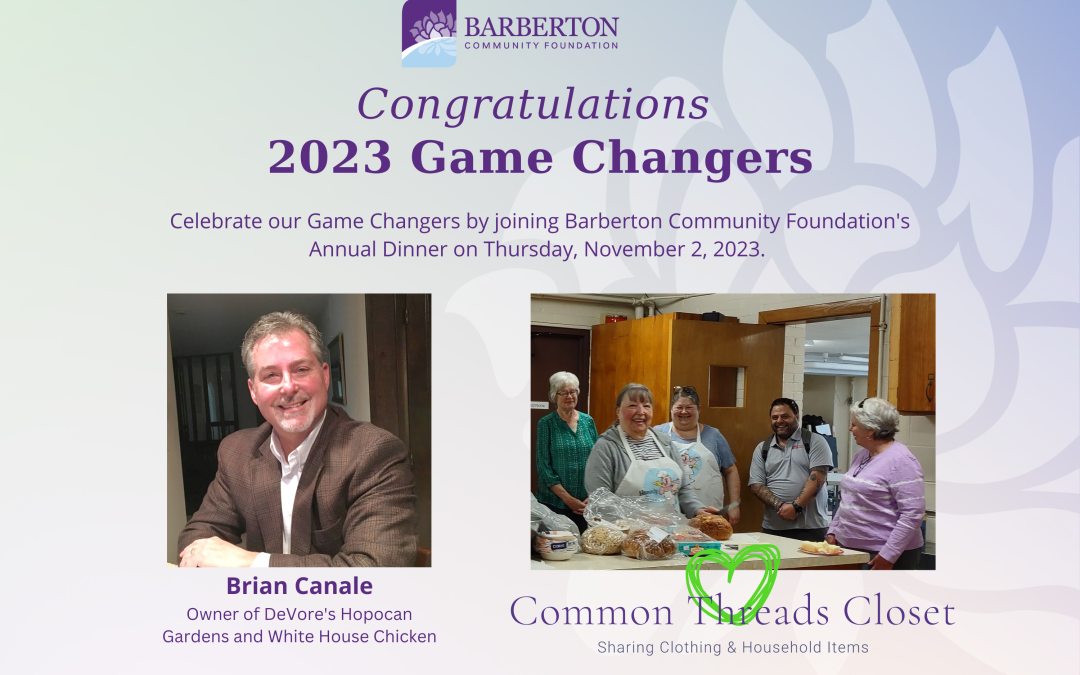 Meet the Foundation's 2023 Game ChangersEach year Barberton Community Foundation honors an individual and an organization that have made a positive impact in Barberton. The Foundation is proud to announce our 2023 Game Changers are Brian Canale and Common Threads Closet. Brian Canale said it was a shock to hear he had won the nomination. "I thought I overdrew a fund!" He said. "I'd like to thank those who nominated me. I never expected to be recognized." Common Threads Closet is located at 211...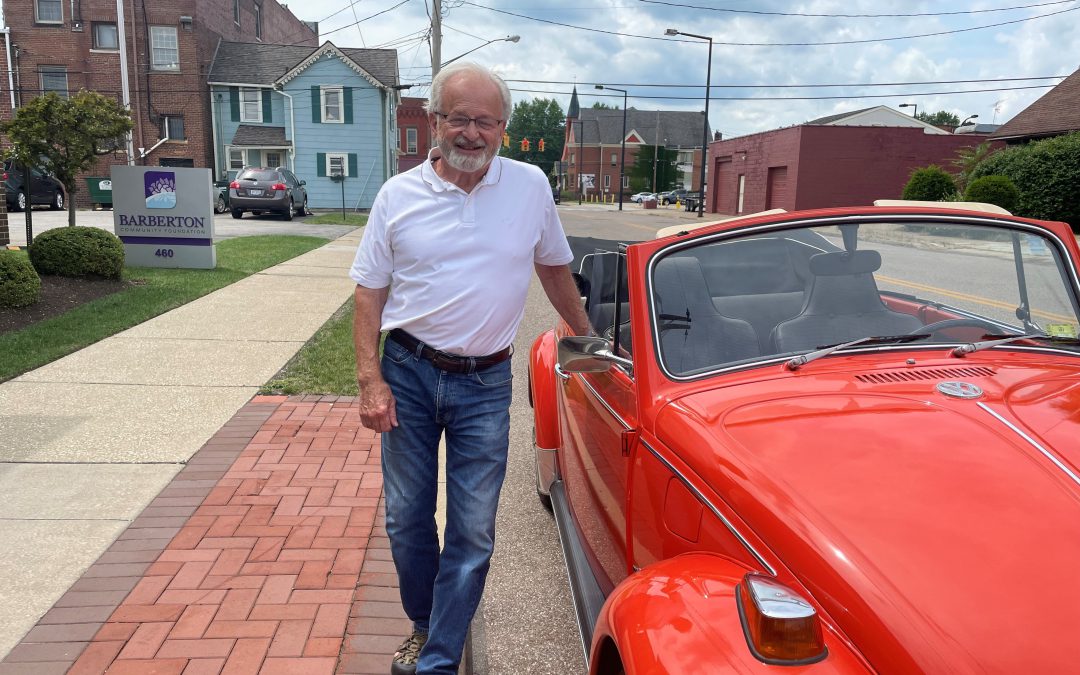 Congratulations Game ChangersBarberton Community Foundation is proud to announce the 2022 Game Changers: Mike Moore and the Barberton Firefighters Association Local 329. This individual and organization are recognized for their history of service and on-going...
About the Game Changer Award
The Game Changer award identifies and celebrates those individuals and organizations who deserve recognition for the good work they have done in the community.
Nominees should be an individual or an organization that has made a positive impact in Barberton through their leadership, vision and/or commitment to the community. Tell us what you admire about them, how they have benefitted Barberton, and acts of service they have performed. Nominees should be connected to the community as a resident, a volunteer, or through their work.
The Game Changer award is traditionally presented during Barberton Community Foundation's Annual Dinner.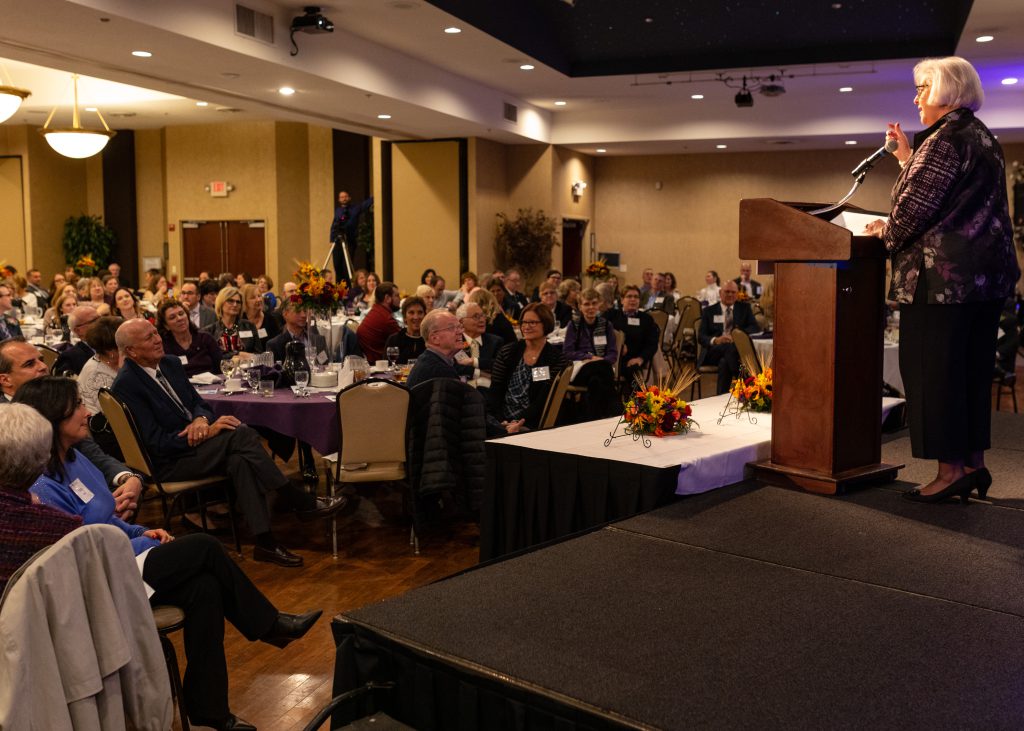 2023
Brian Canale, Game Changer
Common Threads Closet, Game Changer
2022
Mike Moore, Game Changer
Barberton Firefighters Association Local 329, Game Changer
2021
Lisa McLean, Game Changer
Barberton City Schools, Game Changer
Summa Health – Barberton Campus, Game Changer
2020
Dorothy Somerville, Game Changer
The Barberton Area Jaycees, Game Changer
2019
Bill Aulenbach, Game Changer
Paula Kallio, Game Changer
Magical Theatre Company, Game Changer
2018
Lake Anna YMCA, Game Changer
Elwood Palmer, Game Changer
2017
Debbie Shreiner, Game Changer
Neighborhood Development Services, Game Changer
Barberton School's Destination Imagination, Game Changer
2016
Dennis Liddle, Jr., Game Changer
CC Supply, Game Changer
2015
James E. Arnett, Game Changer
Friends of the Barberton Public Library, Game Changer
JohnDow Industries, Game Changer
Medical Mutual, Game Changer
2014
Milan Pavkov, Game Changer
Gary Matney, Game Changer
Lisa Oklish Miller, Game Changer
2013
Don & Rhonda Wood, Outstanding Citizen
Terry & Patricia Taylor, Outstanding Citizen
Robert C. Frutchey, Memorial Award
2012
Leon Ricks, Outstanding Citizen
Barberton Sports Hall of Fame, Outstanding Organization
2011
Art & Laurette Bradnick, Outstanding Citizens
St. Vincent De Paul Society, Outstanding Organization
2010
Tom & Kathy Harnden, Outstanding Citizens
Barberton Moose #759, Outstanding Organization
2009
Larry & Marty Bidlingmyer, Outstanding Citizens
Coalition of Concerned Christians, Outstanding Organization
2008
Dr. Milan Pavkov, Outstanding Citizen
Barberton Beatification, Outstanding Organization
2007
David Incorvati, Outstanding Citizen
Barberton Historical Society, Outstanding Organization
2006
Kenneth Cox, Outstanding Citizen
Veterans of Foreign Wars Post #1066,  Outstanding Organization
2005
Grace Duncan, Outstanding Citizen
Kiwanis Club of Barberton, Outstanding Organization
2004
Craig & Elizabeth Wilson, Outstanding Citizens
Magic City Kiwanis, Outstanding Organization
Harry Bauschlinger, Memorial Award
2003
Walter Ritzman, Outstanding Citizen
Barberton Red Cross, Outstanding Organization
2002
Royal Wood (in memoriam), Outstanding Citizen
Barberton Area Community Ministries, Outstanding Organization
2001
Dr. Robert Littlejohn, Lifetime Achievement
Gary & Lois Matney, Citizens of the Year
Barberton Community Health Clinic,  Outstanding Organization
2000
Esther Ryan, Lifetime Achievement
Mary Frances Ahern, Citizen of the Year
Decker Family Development Center,  Outstanding Organization