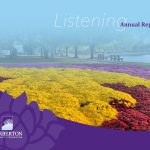 2022 was the year of listening. We listened to the community and conducted a community-wide needs assessment, increased our grants and scholarship budgets and created new partnerships and programs through our economic development initiatives.
You made our dinner a magical evening.
On Thursday, November 10, Barberton Community Foundation held our 2022 Annual Dinner and celebrated two Game Changers:
Mike Moore and the Barberton Firefighters Association Local 329.
The Foundation's first grant cycle focuses on Education and Workforce & Economic Development. The board approved eight grants totaling $73,009.04.
We envision an improved quality of life for Barberton residents, now and forever.
Nominate a Game Changer
Nominate the Foundation's next Game Changer! Help us identify those individuals and organizations who deserve recognition for their accomplishments. 
Nominations are for a Barberton individual, or Barberton organization who have served as catalysts for extraordinary involvement in the Barberton community, and have made a positive impact in Barberton through their leadership, vision and commitment.
Become a Friend of the Foundation
Friends volunteer with the Foundation's board on committees, serve as community liaisons, and volunteer at events.


Read the latest newsletter from Barberton Community Foundation!
Subscribe to our mailing list

Our Impact
Whether it's through our grants and scholarships, or through donations of time, talent and treasure, we are proud of the impact our donors and grant partners have helped us make on the community.
$109.7M
Total in Grants
& Scholarships