Myers Family Endowed Scholarship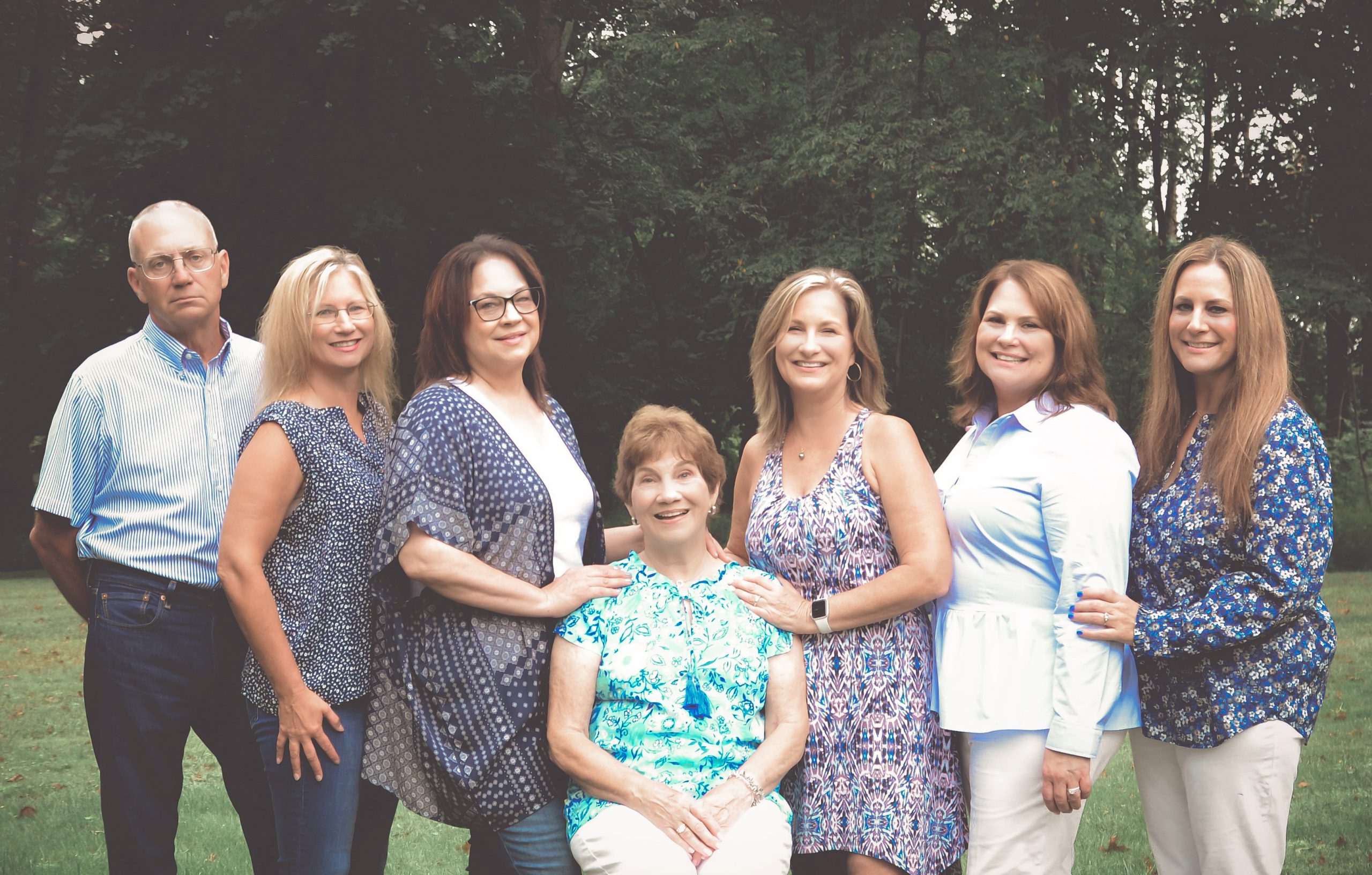 Pictured are Michael Myers, Melanie Williams, Becky Fields, Peg Myers, Kelly Winer, Stacy Morisoli, and Tracy Nahas
The Myers Family Scholarship was established in 2019 in partnership with the Barberton High School Guidance Department. Then, in April 2022, the Myers Family Endowed Scholarship was created through Barberton Community Foundation. The scholarship supports a Barberton High School graduate attending The Ohio State University.
Kelly Myers Winer, a current resident of Jacksonville, Florida explained that there are two themes behind the Myers Family Scholarship: pride in community and pride in education. "The Myers family has been in Barberton for four generations," Kelly said. "Grandma graduated from Barberton High School in 1931 and one of her great grandchildren will graduate in 2024."
Kelly says her parents, Dick and Peg (Gangle) Myers, instilled in their children the importance of an education, and also a love for all things Ohio State. "My dad was really the driving force behind our family's love of Ohio State," Kelly said. "He loved Ohio State football. I remember sitting with my dad and watching the games, and I realized that coach Woody Hayes had the same glasses that my grandpa did."
Dick Myers never went to college, so he was determined to make sure his children went. "It's not if you go to college, but when you go to college," Kelly recalls. "The caveat was that you had to pay for it yourself!"
The Myers family wants to make sure that the values of community and education continue in perpetuity, and they are now in a position to "pay it forward," the theme of Woody Hayes' commencement address at Ohio State in May, 1986. Recognizing that the cost of tuition has increased, they decided to create a scholarship to help future students on their way from Barberton to Columbus.
Speaking on behalf of her family, Kelly said, "We often can't 'pay back' our parents or our teachers for all that they have done for us, but we can 'pay it forward' to the next generation – to our families, our schools and our communities. So we decided to offer a scholarship to help a Barberton High School student attending The Ohio State University.
"One thing we love about Barberton is that so many of us are two degrees of separation from each other. We have a history together. We have deep Barberton roots. Our family would love to help a student grow those purple pride roots into a scarlet and gray Buckeye for life. Go bucks!"