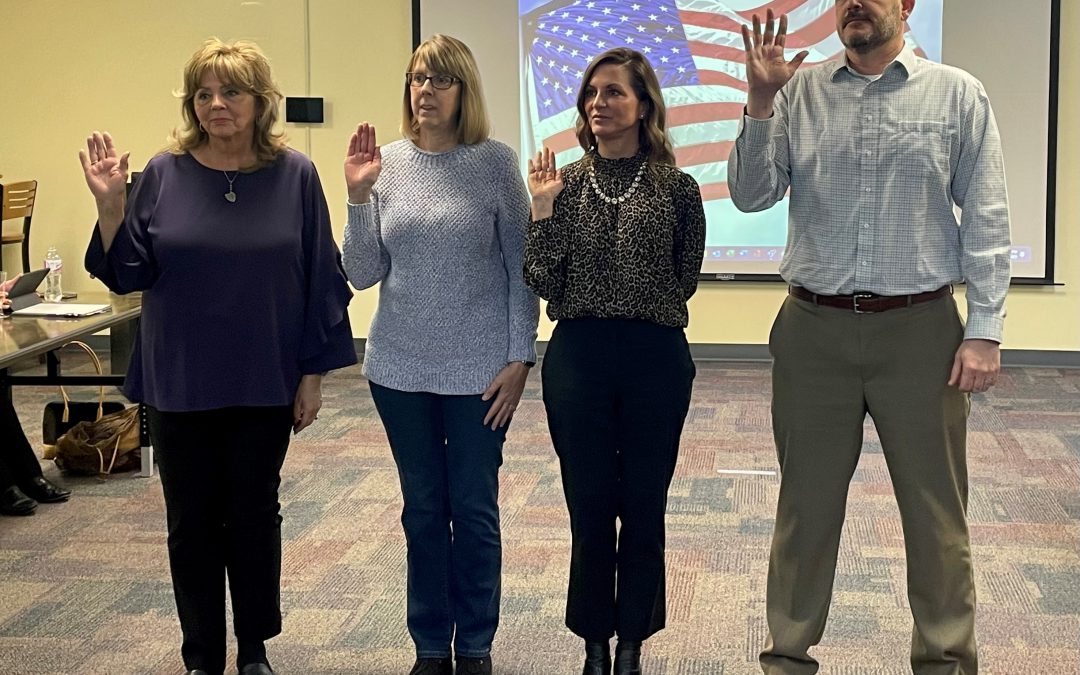 Foundation Board Holds Annual Meeting 
Barberton Community Foundation's Board of Directors met at the Barberton Public Library for their annual meeting on January 19, 2023.
The Foundation has three exiting board members: Josh Gordon, past chair, Denny Liddle and Brett Haverlick. Jason Slater, board chair, thanked the outgoing board members for their service to the Foundation. "I can't thank you enough for your time, expertise and commitment to the Foundation. You all have made such a contribution to the good work being done here."
The Foundation swore in the 2023 slate of officers. Jason Slater will continue in his role as chair of the board, with Lynne Holcomb serving as vice chair, Jennifer Bidlingmyer serving as treasurer and Deb Shreiner serving as secretary. 
The board welcomed four new members: Ann Hutchison, Hugh McMichael, Theresa Osborne and Susan Wynn. Each member agreed to serve an initial three-year term with the Foundation.
The first grant cycle for Education and Workforce & Economic Development closes Wednesday, February 1. Scholarships for high school students opened Friday, January 13 and will close Monday, February 13. Students seeking scholarships and nonprofits interested in applying for grants should utilize the Foundation's new application portal GOapply available at barbertoncf.org. The Foundation also announced a first round of funding is available for the Downtown Building Rehabilitation Program and the Economic Development Assistance Program, with a deadline to apply by Monday, February 13.