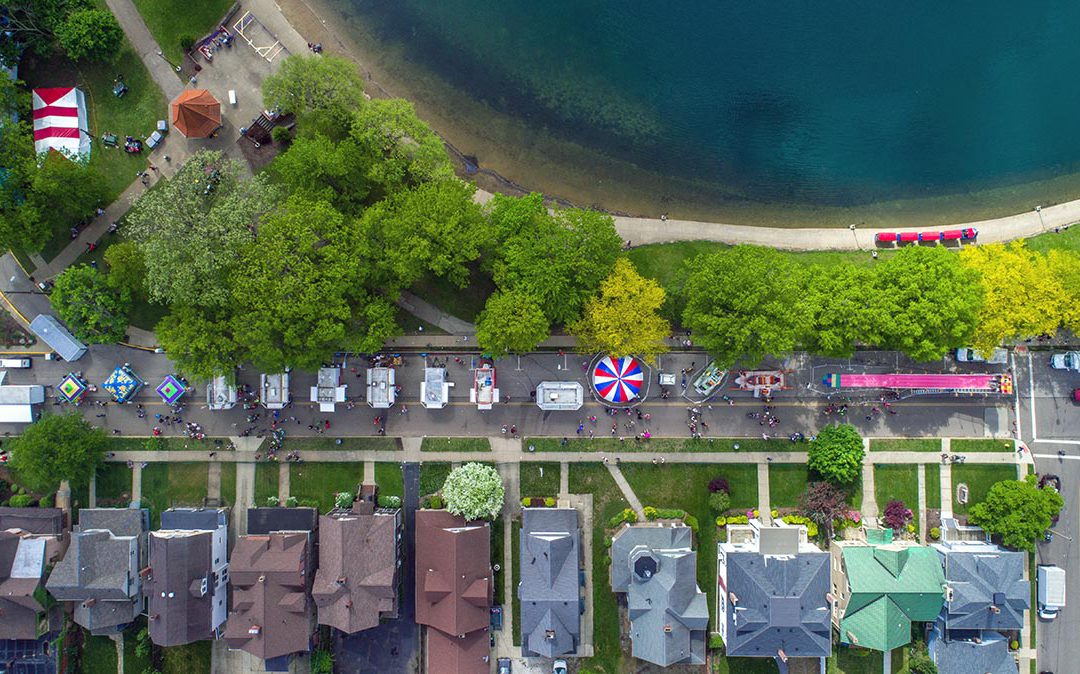 Foundation Board Meets, Announces Job Opening, First Cycle Grant Partners
Barberton Community Foundation's Board of Directors met via Zoom on Thursday, March 18, to approve $87,200 in grants to eight area nonprofits, to share committee updates, and to discuss the job opening for a Director of Economic Development.
Josh Gordon was in good spirits as he hosted his first meeting as the Chair of the Board of Directors. He welcomed and thanked everyone for attending. "The Foundation has long-emphasized a strong focus on economic development, and we are thrilled to open the search for a talented professional on our team that will help attract successful businesses to relocate and grow in Barberton," Gordon said. "In addition to a new staff role, I am very excited about our newest Board Members who bring experience in economic development, law, and education to our board. We have also more than doubled the size of our Friends of the Foundation program, enhancing the strength and capabilities of our committees. While we are all working well virtually, we are excited to meet in person to continue our work together."
The newly posted job opening is for a Director of Economic Development. Applications will remain open through April 23, with the interview process commencing after. The job description is available on the Foundation's website.
Dr. Suzanne Allen, Executive Director of Barberton Community Foundation, shared the reason for the new role.  "This new position is part of the Foundation's strategic focus. Working with the City and BCDC to build on the strengths that have served Barberton well, and helping us continue to serve the businesses and the residents of our city are key components of this new job."
A New Grant Cycle
The board approved motions for the Foundation's first grant cycle of 2021. The Grants Committee utilized a new granting format that focuses each cycle into specific categories. For this cycle, only grants focused on education, workforce, and economic development were considered.
The Barberton City School District received the largest grant this cycle, $39,700 for technology improvements including: 500 computer mice for kindergarten and first grade students at both elementary schools, eight mounted interactive boards for Barberton Preschool classrooms, and two interactive boards on movable carts at each elementary school.
Akron Metropolitan Housing Authority was awarded $18,000 toward the installation of WiFi in the Crimson Terrace and Van Buren Homes housing developments. A reliable WiFi connection at these locations will help students to access school work and seniors or individuals with disabilities to access telehealth sessions and the internet. The project is a collaboration between the City, Barberton City Schools, the Foundation, and AMHA.
The Foundation awarded the National Inventors Hall of Fame $7,500 to continue Barberton's partnership with Camp Invention. Funding supports scholarships for elementary students who wish to attend. The camp focuses on a week of STEM activities and utilizes Barberton teachers in programming.
Tri-County Jobs for Ohio Graduates (JOG) was awarded $5,000 to support their programming in partnership with Barberton High School. Four JOG programs are currently provided at Barberton High School including Schools-to-Careers, YEAR-13, Out of School programming and Subsidized Employment for high school dropout prevention, recovery services and career pathway planning.
The Foundation granted $5,000 to Akron SCORE for their Barberton Community and Workforce Development program. Throughout the year, SCORE anticipates serving as many as 150 Barberton residents who are considering starting or expanding their businesses.
United Way of Summit and Medina Counties received $5,000 for their program called Financial Empowerment Services for Barberton Residents. The program provides no-cost financial coaching, tax preparation, and banking access. United Way has a financial coach dedicated to Barberton, spending one day a week at a local nonprofit to meet with clients.
Soap Box Derby (SBD) STEM Education program received $4,000 to continue their Mini SBD STEM program for all fourth graders at both elementary schools. The program involves 250 youth and builds STEM (science, technology, engineering, and math) strengths, provides summer camp scholarships for five BCS students and supports materials for the Barberton High School Gravity Racing Challenge.
The Great Trail Council, Boy Scouts of America was awarded $3,000 to provide scouting scholarships for youth and adult troop leaders in Barberton. The Boy Scouts have seen a decrease in numbers due to COVID-19. Currently there are about 100 scouts in eight units in Barberton.