AAA Barberton/Ohio Auto Club Scholarship Fund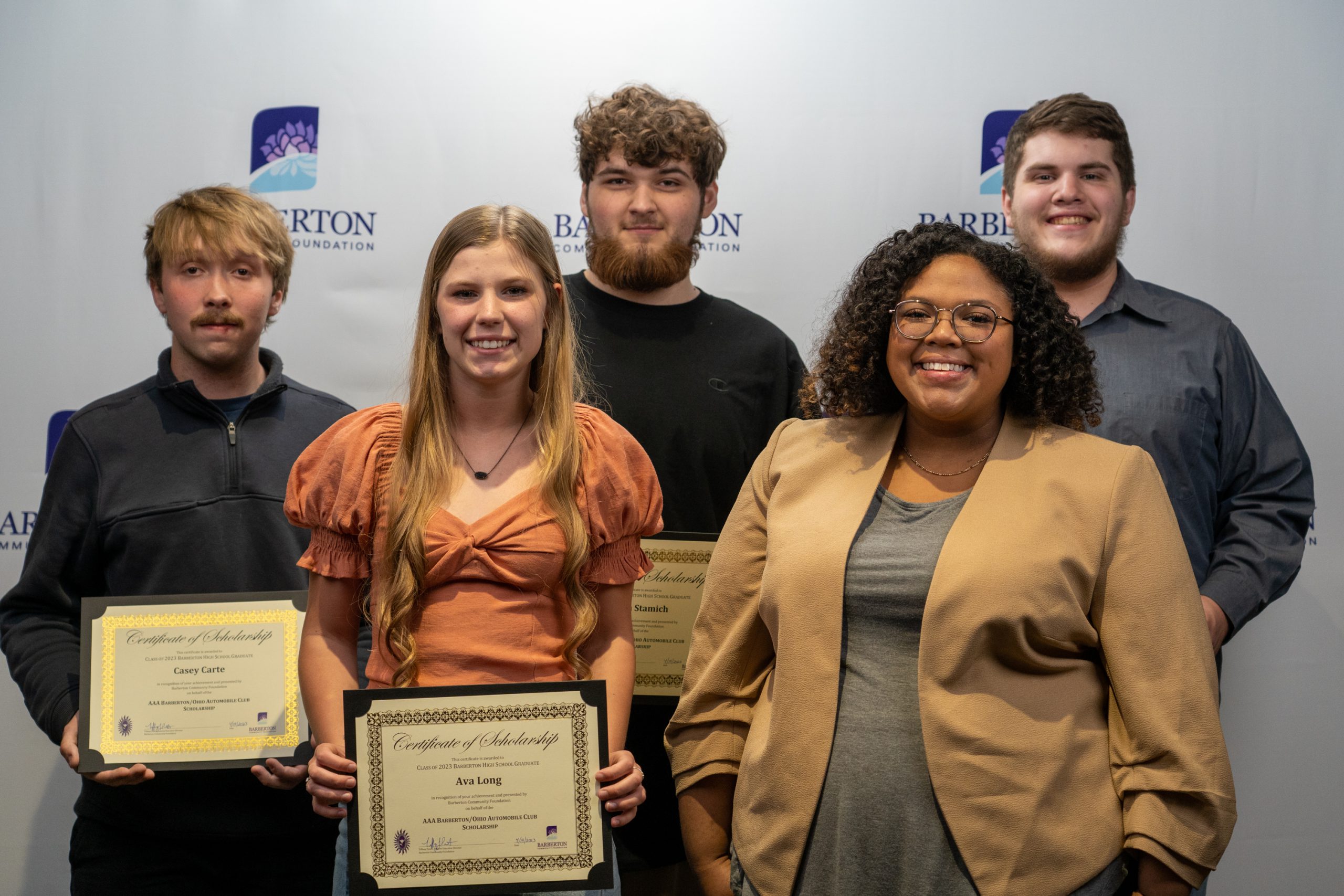 Established in 2004 by the Ohio Automobile Club, this scholarship assists Barberton High School graduates pursuing a degree in technical education. Priority is given to those going into a career field aligned with the auto industry and/or the Auto Club.
This fund typically awards four scholarships to graduating seniors at Barberton High School.
Pictured: 2023 scholarship recipients Casey Carte, Ava Long, Jackson Smith and Brian Stamich with Moriah Cheatham Williams.