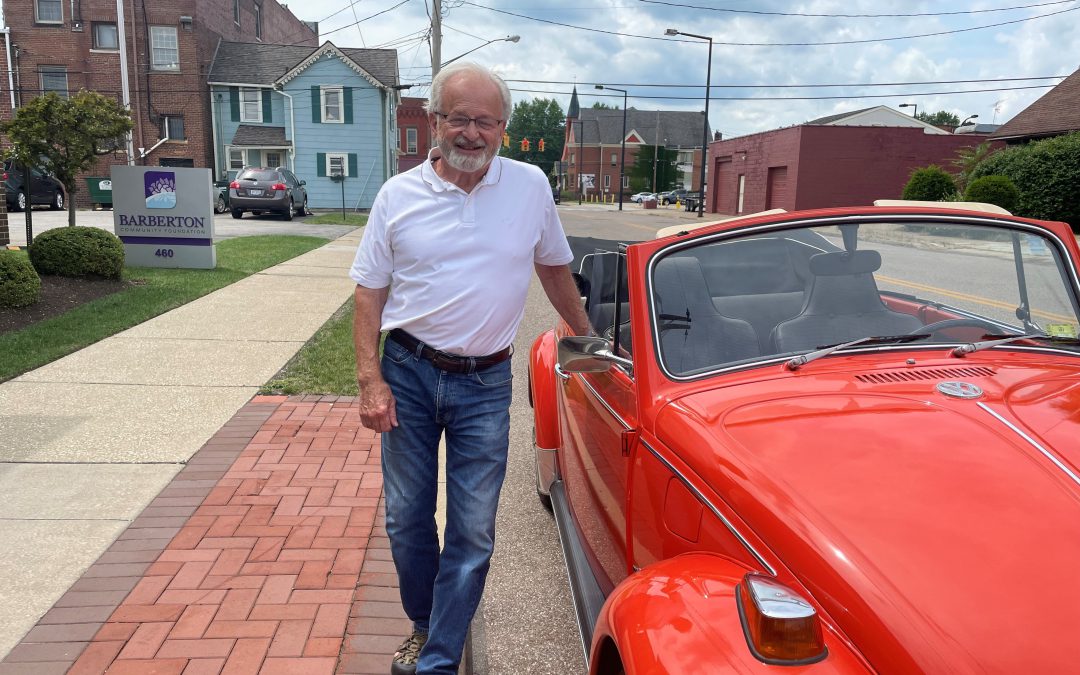 Congratulations Game Changers
Barberton Community Foundation is proud to announce the 2022 Game Changers: Mike Moore and the Barberton Firefighters Association Local 329. This individual and organization are recognized for their history of service and on-going commitment to Barberton.
Please join the Foundation in congratulating Mike Moore and the Barberton Firefighters Association Local 329 as our 2022 Game Changers. We will celebrate their accomplishments at our Annual Dinner on Thursday, November 10, 2022, at the Galaxy Restaurant. Tickets will go on sale in September.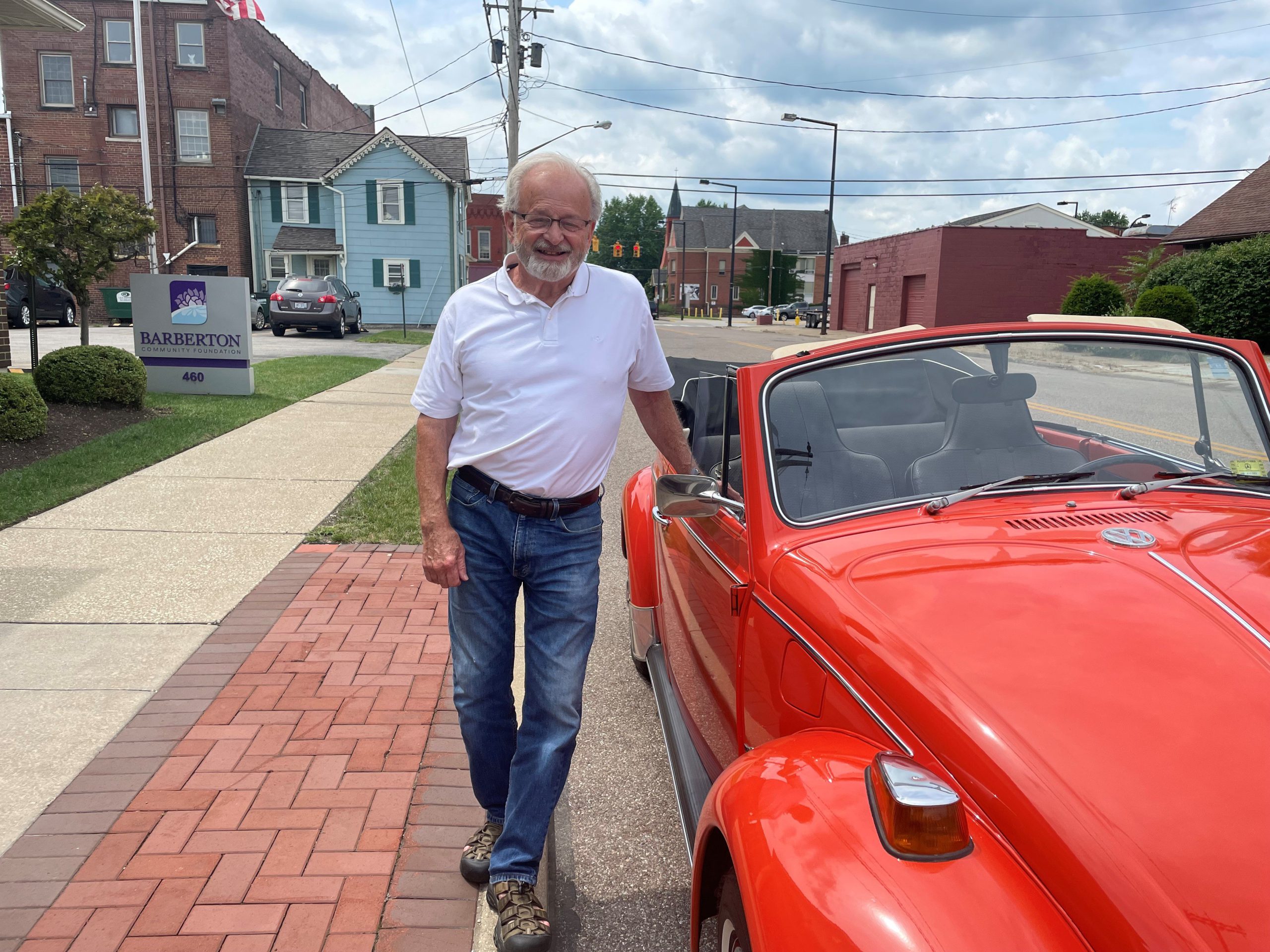 Mike Moore: A Life of Service
Mike Moore was selected for the Game Changer award in recognition of his willingness to help those in need. A member of St. Augustine Church, Mike currently serves as the president of the Coalition of Concerned Christians, a network of nine area churches that provide everything from the weekly soup kitchen at First Presbyterian Church, to clothing and laundry support through Common Threads Closet, to support with rent and utilities from the St. Vincent de Paul Society. Mike is also an active member of the Kiwanis Club of Barberton where he installs grab bars in showers and bathrooms for senior citizens with disabilities for a $25 donation to the club.
The many stories of Mike's service tell us that he is a doer and a problem-solver. There are stories of folks needing extra food, gas money, car repairs, hedges trimmed, outfits for work, covering a shift at the soup kitchen, or simply an encouraging word. Whatever is needed, Mike finds a way to provide help.
Mike moved to Barberton in 1972 and worked a thirty-year career as the maintenance planner at PPG. He views himself as a D.I.Y. guy who has managed to surround himself with many wonderful people. Primary among those individuals is his wife of thirty-four years, Linda Moore. "She is the driving force behind me," Mike says. They are often seen working the soup kitchen as a team. When asked about why he gives so much to his various causes, Mike told the story of a particular day in the soup kitchen. "Ray Leach gives us donuts to pass out at the soup kitchen," he says. "Well one day, a little girl picked up one of those donuts and said to her parent, 'Look mommy! I get breakfast tomorrow morning!'" Mike paused and said, "If that don't knock your socks off… I don't care how much gas it takes, how many stairs I've got to climb, how hard it is, or what I need to fix. I'm going to do it."
Mike said that volunteering is inherently rewarding. "The actions that we take on behalf of others are our reward."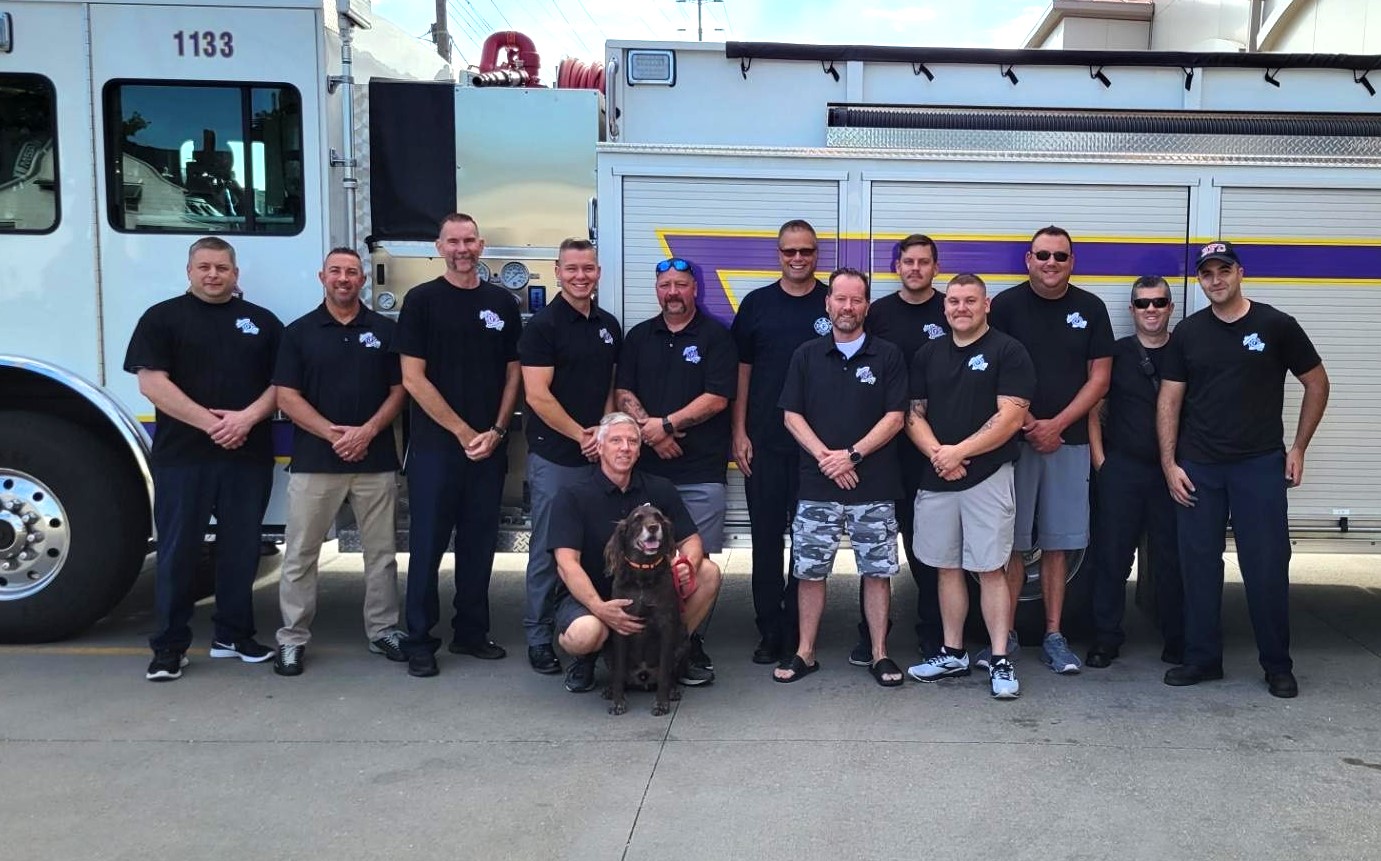 Barberton Firefighters Association Local 329: A Culture of Giving
Barberton Firefighters Association Local 329 was selected to receive the Game Changer award for their many years of service in support of the Esther Ryan Shoe Fund Spaghetti Dinner fundraiser, organized by Magic City Kiwanis each year. "We are incredibly excited to receive this award," said Mike Beckman, president of the Firefighters Association. "It's wonderful for the guys to be recognized for their hard work and volunteerism."
The Esther Ryan Shoe Fund Spaghetti Dinner has become famous over the years for the participation of Barberton's firefighters. Mike Beckman explained that the association took over the task of cooking the spaghetti (and guarding the recipe for the sauce) from a group of teachers in 1992. "That started the tradition here and we've continued to build on it," he said. For thirty years, Barberton firefighters have been donating their time to this fundraiser, including through the pandemic, when it was take-out only.
Mike said that giving back is a particular value of the culture at the Firefighters Association. "We wouldn't be where we are today without the guys who came before us leading the way. We try to build on and expand what they've done, so we are always volunteering in the community in some way."
The Firefighters Association awards an annual scholarship to a Barberton High School senior, which they've increased to two students this year, and they fundraise for Operation Warm, which provides coats for kids. Last year they donated over 200 coats to kids at Head Start. They also participate in Adopt-A-Family as well as sponsoring many local fundraisers for student sports.
With roughly half of their 40 members living in Barberton, Beckman said it's important to keep volunteerism as a core piece of the association's culture. "If you are called to service as a firefighter, you are called to help people. You want the best for your community. Around here, someone always steps up."